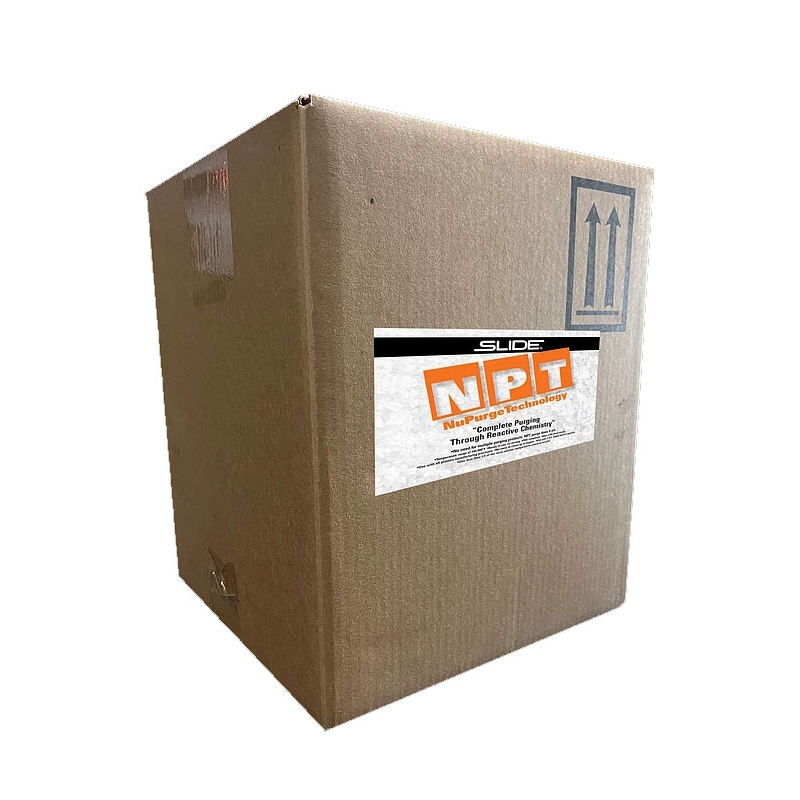  
Slide 451-45 NuPurge Technology

Complete purging through reactive chemistry
No need for multiple purging products
Temp range: 160° - 600°F/71°C - 315°C
Not for use with acetal or Delrin®
Ready to use; no mixing required
Run through gates as small as 30 microns
FDA compliant - ingredients meet G.R.A.S. standards
Aids with resin-to-resin and color-to-color purges
Use with most resins
Security policy
(edit with the Customer Reassurance module)
Delivery policy
(edit with the Customer Reassurance module)
Return policy
(edit with the Customer Reassurance module)
Slide 451-45 NuPurge Technology
Slide 451-45 an effective new purging technology operates at temperature ranges from 160~600°f. Made up of concentrated purge pellets that react chemically to heat requiring no soak time or multiple purges. Just 1.5 times the barrel capacity to completely remove all traces of barrel residue in any plastics processing application in less time between resin or color changes.
Slide 451-45 MSDS Available from the attachments tab along with instructional videos.
---
NOTE: Slide Products are developed for plastics processors and fabricators, including mold and tool builders or MRO applications in general industry. They are not formulated for home use. These products will not be shipped to a residential address and are not intended as retail products.