Airmaster® Fan Company
Airmaster's® only focus is fans. The factory is complete with engineering staff, certified laboratory for design and development, metal fabricating machinery, Blowers, industrial fans, air circulators, coolers, exhaust fans, rooftop exhaust fans, and more..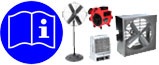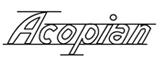 AC-DC, DC-DC, Power Supplies & Systems, Redundant Power Packages, Rack Mounting, Customized Solutions, Programmable, High Voltage, Single, Dual, Triple, Output, Wide Adjust Output, Linear Regulated, Switching Regulated, Unregulated, Wall Mounting, DIN Rail Mounting, NEMA 4X Enclosed, UL508, Every Voltage from 0 volts to 30 k.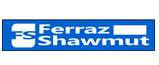 Ferraz Shawmut servers quality thermal management; power conversion, industrial controls, power production/distribution, and transportation.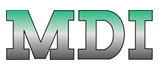 MDI (Mercury Displacement Industries) manufactures Liquid Level Controls in Wide and Narrow angle mechanical or mercury type floats. A wide variety of High Temperature floats, Vertical floats, and cord sets available.
---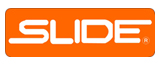 Slide® Mold Care Products
For over 30 years the Slide Products Company has been committed to providing the plastic molding industry with effective and innovative products in keeping with the ever changing requirements of the mold release industry. Slide® formulas are continuously upgraded to meet industry required changes not only in processes but environmental regulations as well. Slide mold release products from antioxidants & rust preventives, lubricants, mold cleaners, degreasers, purging compounds & mold release spray kits. Looking for Material Safety Data Sheet (MSDS) information? We provide all of Slide Mold Release literature & MSDS here.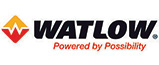 Watlow® Heating Solutions
With 78 years of experience in thermal system components Watlow's success is reflected in their design of over one million different heaters, sensors, controllers, software and thermal system packages. Watlow® products are specified in a variety of markets and their products range from electric heaters of all types and sizes, power controllers that maximize heater performance, temperature controllers for more precise heat regulation, to sensors that provide the controllers with accurate temperature signals, you can count on Watlow® to design thermal systems in which the components work together better.
Manufactured by Watlow®

---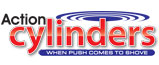 Action Cylinders, pumps, valves, cylinders, accumulators, filters, filter elements, and pressure gauges. Complete Hydraulic & Pneumatic, Power Units, Variable Speed Drives, Systems & Components.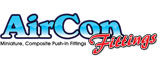 Fittings, Fittings Numbering System, Miniature Fittings, Composite Push-In Fittings, Stainless Steel Push-In Fittings, Nickel-Plated, Brass-Plated, Push-In Fittings, Flow Valves and more...


Clean Air Filters, Regulators & Lubricators and more...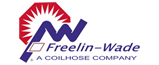 Freelin-Wade was started in 1980 behind the vision of our founder Fred Plews to, "Find a need and fill it." Fred's long career building dental equipment led him to design a special polyurethane tube for that industry. His high-performing tube became the foundation for Freelin-Wade.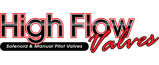 High Flow Valves, Solenoid Valve & Manifold Base, Air Pilot Valves, Integrated Aluminum Base Manifolds, 2-Way Solenoid Valves, Manual Air Valves, Manual Pilot Valves and more...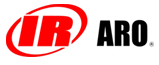 Ingersoll Rand's product lines range from Air Compressor Systems, Material Handling Systems and ARO Pumps. Energy efficient, long lasting MRO products, warranty and more...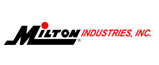 Milton manufacturers Air Line Accessories and Fittings for the Industrial, Commercial, Automotive and Farm Markets. The first two high quality items manufactured by the company were the '699 Air Chuck' and the '500 Series Inflator Gages'.