Terms & Conditions of Sale
CREDIT TERMS
Credit Card purchases will reflect the name on invoice Industrial & Electric Supply Company and all invoices are net due 30 days from the invoice date.


SERVICE CHARGE
A monthly service charge of ONE AND A HALF per-cent (1-1/2%) per month of any unpaid balance, equal to EIGHTEEN per-cent (18%) annually will be added to any such balance not paid by the due date.


RETURNS
No credit will be allowed for goods returned without prior written consent from a representative of Industrial & Electric Supply Company, and any such authorized return will be subject to the conditions set forth in the written authorization.
CLAIMS
Any claims of shortages or damage are the responsibility of the buyer with the delivering carrier. If an employee of Industrial & Electric Supply makes delivery, such claim must be noted on the delivery document and acknowledged by the delivery person at the time of delivery, otherwise it is understood that the goods have been inspected and found to be in good condition.


NONCOMPLIANCE
Any claim of noncompliance of: material specifications, promised delivery dates or any other purchase condition, must be made within TEN days (10) after the receipt of goods, otherwise any subsequent right of such claim shall be deemed waived. TIME IS OF THE ESSENCE.


WARRANTIES
MROcrib.com and Industrial & Electric Supply Company warrants that all goods sold are free of any security interest or other lien and will in addition make available TO BUYER all transferable warranties made to it by the manufactures of the goods and no other express or implied warranties and specifically makes no implied warranties of merchantability or fitness for purpose. Industrial & Electric Supply, it's owners and employees shall be limited to either the replacement of the goods or refund of the purchase price and in no case is liable for incidental or consequential damages.


COLLECTIONS
All costs incurred by Industrial & Electric Supply Company, it's owners or employees including attorney fees for collections or enforcement of this sale agreement shall be borne by the undersigned buyer.


ENTIRE AGREEMENT
The credit terms and conditions of sale as stated herein form the entire agreement and are superior to any purchase conditions set by buyer. This agreement shall remain in full force for as long as buyer continues to order goods either directly from Industrial & Electric Supply Co. or through it's website MROCrib.com
AGREED THE UNDERSIGNED BUYER HAS READ, UNDERSTANDS AND AGREES TO ALL THE CREDIT TERMS AND CONDITIONS OF SALE AS STATED HEREIN AND FURTHER AGREES TO IDEMNIFY AND HOLD HARMLESS INDUSTRIAL & ELECTRIC SUPPLY CO., IT'S OWNERS, AGENTS AND EMPLOYEES FROM ANY CLAIMS OF LIABILITIES OR LOSSES RELATING TO GOODS PURCHASED FROM SAME.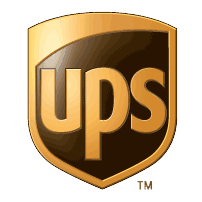 This website uses UPS Ground as default delivery. For next day air, please call during business hours to purchase & schedule 1 (800) 880-3743