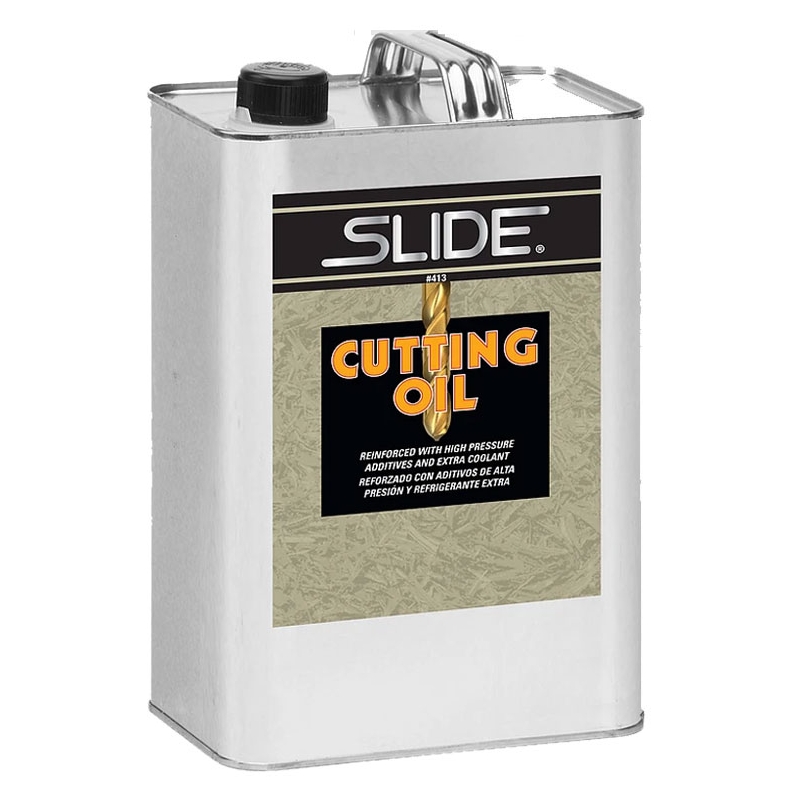  
Slide 41301B Cutting Oil

Contents are 100% Usable
No Ozone Depleting Chemicals
Excellent cooling properties
Available in 1, 5 or 55 Gallon Containers
Works well with manual & motor driven cutting tools
Security policy
(edit with the Customer Reassurance module)
Delivery policy
(edit with the Customer Reassurance module)
Return policy
(edit with the Customer Reassurance module)
Slide 41301B Cutting Oil
Slide's Cutting Oil is a compounded oil formulated to work with all metals to provide faster, easier drilling, cutting, sawing, threading, tapping and general machining. High pressure additives hold the oil in place by causing it to cling to the metal surfaces and thereby eliminates waste caused by running and dripping off the work area. Prevent your cutting tools from seizing.
Slide 41301B MSDS Available from the attachments tab along with instructional videos.
---
NOTE: Slide Products are developed for plastics processors and fabricators, including mold and tool builders or MRO applications in general industry. They are not formulated for home use. These products will not be shipped to a residential address and are not intended as retail products.