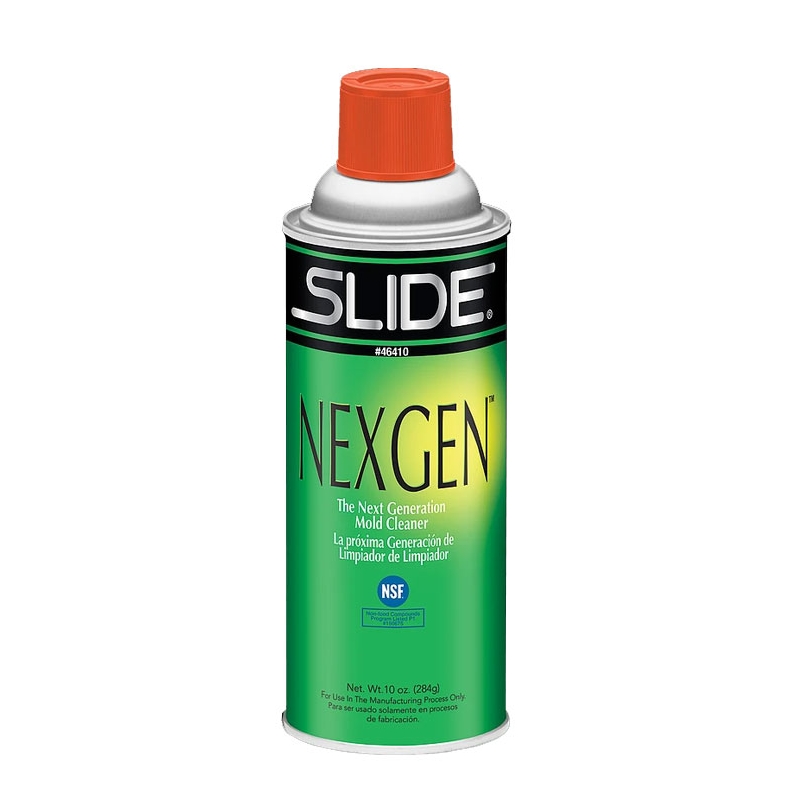  
Slide 46410 NEXGEN Cleaner

NSF category P1
Offers more cleaning strength than other "natural" mold cleaners
Can be used to help break down resin deposits from the mold surface and clogged vents
No chlorinated solvents
Security policy
(edit with the Customer Reassurance module)
Delivery policy
(edit with the Customer Reassurance module)
Return policy
(edit with the Customer Reassurance module)
Slide 46410 NEXGEN Mold Cleaner
Slide 46410 NEXGEN is formulated purely from citrus and vegetable products. it is biodegradable and easily rinses away with water and leaves no residue. this cleaner is the most extraordinary cleaning product available that exceeds the toughest health and safety issues without sacrificing raw cleaning power. Available in aerosol cans as well as in liquid containers.
Use it for oil spill clean-up and remediation, dewaxing, removing mold release and degreasing!
Slide 46410 MSDS Available from the attachments tab along with instructional videos.
---
NOTE: Slide Products are developed for plastics processors and fabricators, including mold and tool builders or MRO applications in general industry. They are not formulated for home use. These products will not be shipped to a residential address and are not intended as retail products.