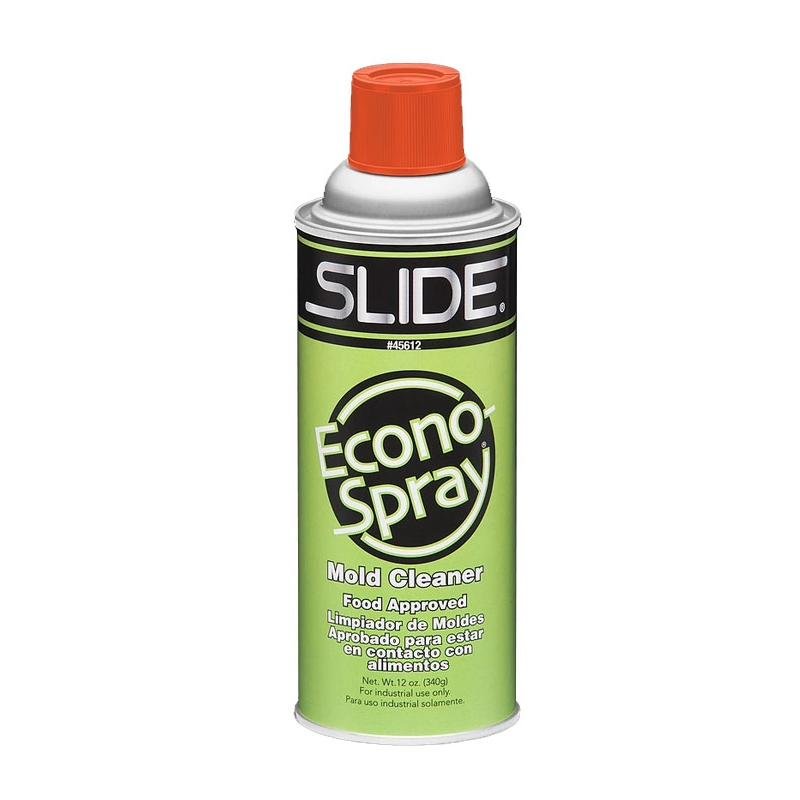  
Slide 45612 Econo-Spray® Mold Cleaner

Food-grade for indirect food contact (††)
Very low odor
Quickly removes mold release, grease, oil and wax build-up on mold surfaces
No chlorinated solvents
Security policy
(edit with the Customer Reassurance module)
Delivery policy
(edit with the Customer Reassurance module)
Return policy
(edit with the Customer Reassurance module)
Slide 45612 Econo-Spray® Mold Cleaner
Slide 45612 quickly removes silicones, grease, oil and wax build-up on mold surfaces. It is also good for clean up of non-operating electrical equipment and degreasing on machinery. Safe on solvent sensitive plastics. approved for indirect food contact.
Slide 45612 MSDS Available from the attachments tab along with instructional videos.
---
NOTE: Slide Products are developed for plastics processors and fabricators, including mold and tool builders or MRO applications in general industry. They are not formulated for home use. These products will not be shipped to a residential address and are not intended as retail products.