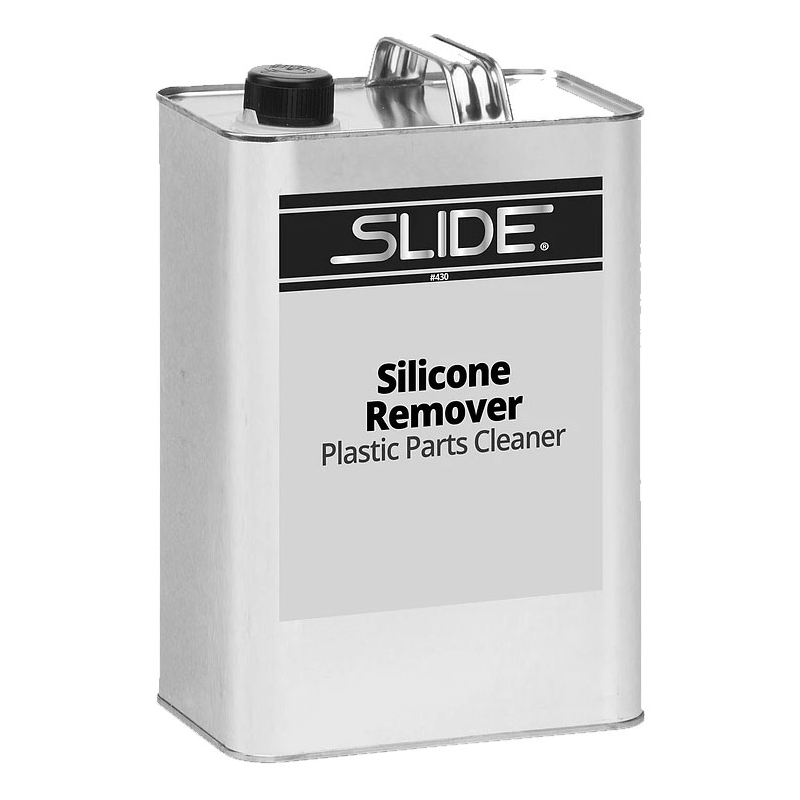  
Slide 43001B Silicone Remover Plastic Parts Cleaner

No Chlorinated Solvents
Concentrate For Use With Water
Completely Removes All Traces Of Silicone Oil
Security policy
(edit with the Customer Reassurance module)
Delivery policy
(edit with the Customer Reassurance module)
Return policy
(edit with the Customer Reassurance module)
Slide 43001B Silicone Remover Plastic Parts Cleaner
Slide 43001B Silicone Remover is designed to replace organic solvents that are harmful to certain plastics, such as polycarbonates, styrenes and acrylics. Specially formulated wetting agent to be used with water. Removes silicone from molded plastic parts through repeated washing or by the use of an ultrasonic cleaning bath.
Slide 43001B MSDS Available from the attachments tab along with instructional videos.
---
NOTE: Slide Products are developed for plastics processors and fabricators, including mold and tool builders or MRO applications in general industry. They are not formulated for home use. These products will not be shipped to a residential address and are not intended as retail products.