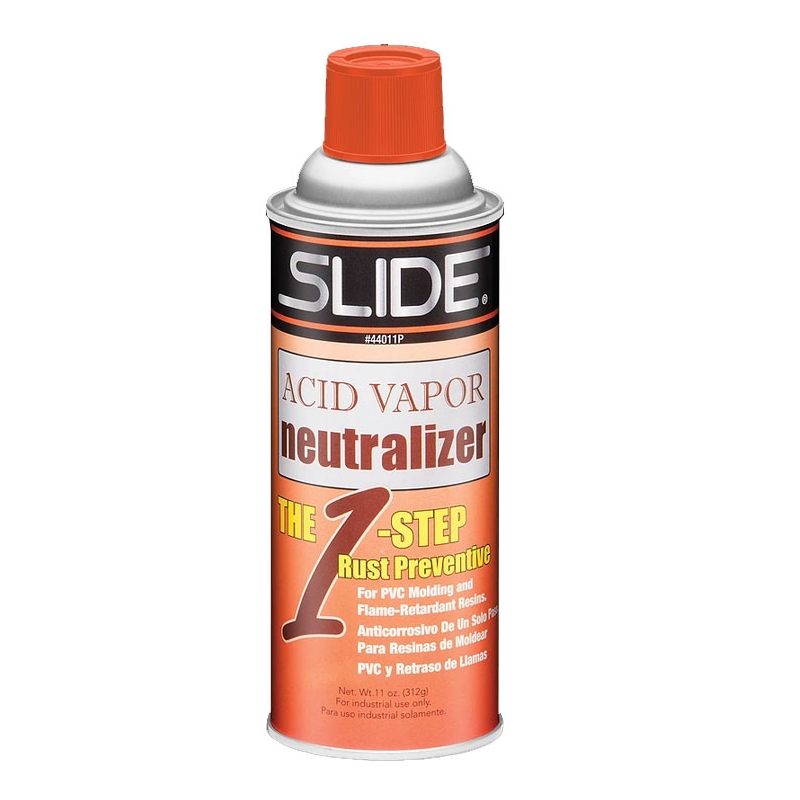  
Slide 44011P Acid Vapor Neutralizer

Protects molds when using PVC and flame-retardant resins
Provides dual protection against moisture and hydrochloric acids
No chlorinated solvents
One-step rust preventive
Bulk versions of this product should be thoroughly stirred prior to use
Security policy
(edit with the Customer Reassurance module)
Delivery policy
(edit with the Customer Reassurance module)
Return policy
(edit with the Customer Reassurance module)
Slide 44011 Acid Vapor Neutralizer
Slide 44011 Acid Vapor Neutralizer is formulated to protect molding dies from corrosive attack by hydrochloric and hydrobromic acids. It neutralizes acid vapors when molding pvc and flame-retardant resins. This rust preventive also provides protection from most common corrosive damage that is found in the atmosphere.
Slide 44011 MSDS Available from the attachments tab along with instructional videos.
---
NOTE: Slide Products are developed for plastics processors and fabricators, including mold and tool builders or MRO applications in general industry. They are not formulated for home use. These products will not be shipped to a residential address and are not intended as retail products.