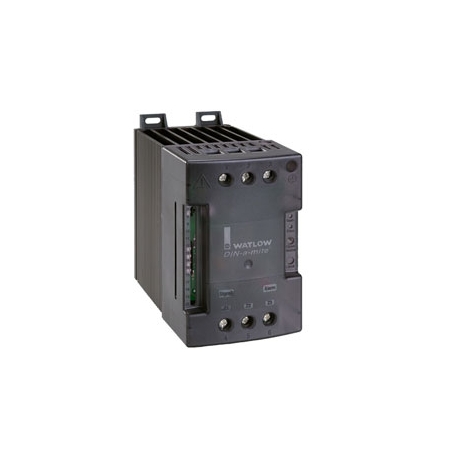  
DC2T-60C0-0000 Watlow Din-A-Mite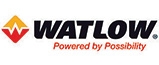 Line Voltage 277 to 600Vac 3-Phase 2-leg control
Input Control 4.5 ~ 32Vdc
Maximum current per leg 6mA @4.5Vdc
Zero Cross Switching Up-To 46A@122°F
Natural convection through-wall or cabinet heat sink (NEMA 4x)
Security policy
(edit with the Customer Reassurance module)
Delivery policy
(edit with the Customer Reassurance module)
Return policy
(edit with the Customer Reassurance module)
DC2T-60C0-0000 Watlow Din-A-Mite
The Line Voltage 277 to 600Vac 3-Phase 2-leg control is designed to handle a wide range of electrical power inputs. With an input control range of 4.5 ~ 32Vdc, it provides flexibility and compatibility with various control systems. Each leg of the control can handle a maximum current of 6mA at 4.5Vdc, ensuring efficient power distribution and management.
To ensure reliable operation and safety, the control is equipped with zero-cross switching capabilities. This feature allows for seamless switching of electrical loads at the point where the AC voltage crosses zero, reducing stress on the system and minimizing potential transients. The control can handle loads of up to 46A at 122°F, making it suitable for demanding applications.
The control unit is designed for effective heat dissipation through a natural convection mechanism. It features a through-wall or cabinet heat sink built to NEMA 4x standards. This ensures that the control remains cool and optimally functional even in harsh environmental conditions or enclosed spaces. The NEMA 4x enclosure provides protection against dust, water, and other contaminants, making the control suitable for use in challenging industrial or outdoor settings.
Overall, the Line Voltage 277 to 600Vac 3-Phase 2-leg control offers a versatile and reliable solution for managing electrical power in a range of applications. With its wide input control range, efficient current handling, zero-cross switching capabilities, and robust heat dissipation features, it provides enhanced performance and protection for electrical systems.