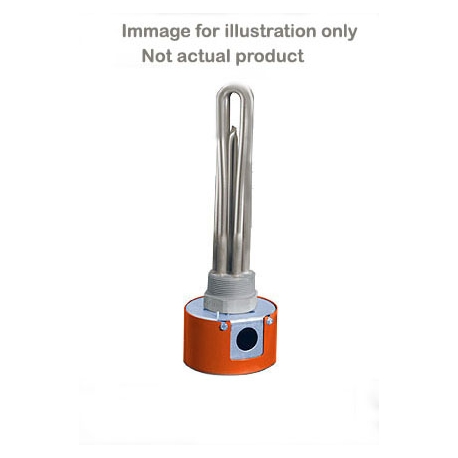  
BLR714L3S5A screw plug immersion heater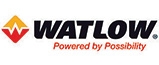 Comes wired 240v 3-phase delta in a general purpose wiring enclosure
It has (3) 316-ss passivated 14.625-inch immersed length heating elements
with epoxy resin end seals rated at 194ºF and provide up to 6kw
Also included is an integral thermowell for a sensor (sensor not included)
and a 30A DPST thermostat control from 60ºF up to 250ºF with a 12º differential
The heater has no heat the firs 2.1875-inches from the 2-1/2-inch NPT screw plug
and has an approximate shipping weight of 10/Lbs.
Security policy
(edit with the Customer Reassurance module)
Delivery policy
(edit with the Customer Reassurance module)
Return policy
(edit with the Customer Reassurance module)
2-1/2"NPT screw plug immersion heater | BLR714L3S5A
Applications that require heating Deionized/Demineralized water
Cleaning processes
Car washes
Steam boilers and cooling systems
Electronics manufacturing
Medical and pharmaceutical manufacturing
Manufacturing cosmetics and personal care products
Manufacturing lead-acid batteries
Features & Benefits of the Watlow® immersion heater
The integral thermowell provides a convenient method for temperature sensor insertion and allowing a replacement without draining the fluid being heated. The CSA approved general purpose enclosure can be rotated to simplify connecting to existing conduits. The WATROD™ hairpin bend is re-compacted to maintain the mineral insulation density and maintain the dielectric strength and heat transfer efficiency. The heating elements have a bright annealing passivation for corrosion resistance and the screw plug is 316SS.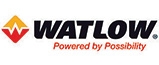 Data sheet
Enclosure

CSA general purpose

Thermostat

60° ~ 250°F range with up to 12° differential

Line power

240v AC 3-phase delta

Wattage

6000 watt

Mounting

2-1/2" NPT screw plug

Immersion Length

14.625"

Weight

10-lbs