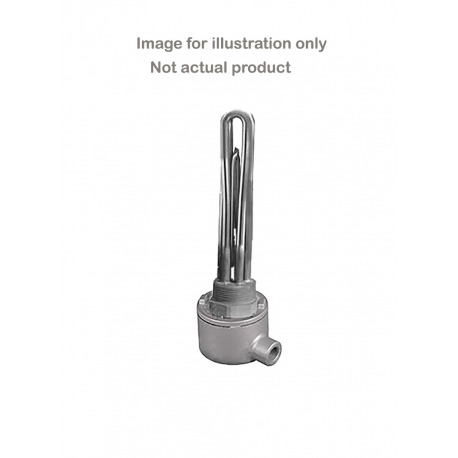  
BLR77L1C screw plug immersion heater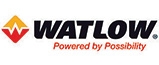 120V 1-phase 3.0kW
Explosion Proof Wiring Enclosure
2 1/2-inch NPT Screw Plug
WATROD elements
No heat the first 2.625 inches from the the 2-1/2"npt screw plug
(3) 316-ss passivated 7.625-inch immersed length heating elements
Epoxy resin end seals rated at 194°F and a thermowell for sensor
Security policy
(edit with the Customer Reassurance module)
Delivery policy
(edit with the Customer Reassurance module)
Return policy
(edit with the Customer Reassurance module)
Screw Plug Immersion Heater | BLR77L1C
Moisture/Explosion-Resistant enclosure (suitable for use in non-classified areas only)
Without thermostat
Applications that require heating Deionized/Demineralized Water
Steam boilers and cooling systems
Manufacturing lead-acid batteries
Car washes
Electronics manufacturing
Medical and Pharmaceutical manufacturing
Cleaning processes
Manufacturing Cosmetics and Personal Care Products
Features & Benefits of the Watlow® Immersion Heater
The integral thermowell provides a convenient method for temperature sensor insertion and allowing a replacement without draining the fluid being heated. The CSA approved general purpose enclosure can be rotated to simplify connecting to existing conduits. The heating element hairpin bends are re-compacted to maintain the mineral insulation density and maintain the dielectric strength and heat transfer efficiency. The heating elements have a bright annealing passivation for corrosion resistance and the screw plug is also 316SS.
NOTE: A NEMA-7 enclosure designated for locations classified as Class-1, Division-1, Groups A,B,C, or D as defined in NFPA 70 is installed on this heater; however, is NOT CERTIFIED as installed on the heater. To obtain CSA certification as explosion proof Class-1, Groups B,C,D as installed on the heater, the end user must provide Watlow® the following intended process conditions: operating temperature, operating pressure, media type being heated, including the installation orientation of the heater (horizontal or vertical).
One conduit hub is supplied as per provided drawing above.
Review the above tabs for Data Sheets, FAQ's & Attachments; more specifics and manuals.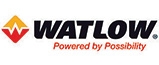 Data sheet
Enclosure

CSA general purpose

Thermostat

not included

Line power

120v AC 1-phase

Wattage

3000 watt

Mounting

2-1/2" NPT screw plug

Immersion Length

7.625"

Weight

9-lbs