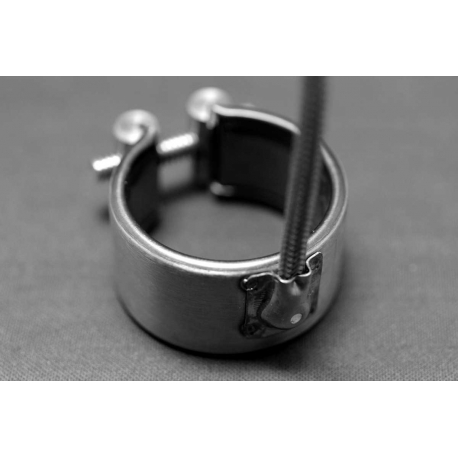  
1-1/2" ID 1"W Nozzle Heater 300w 240v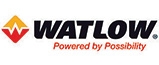 1-PC Mineral Insulated Band Heater
300w 240v (93w² Inch)
12" Fiberglass Insulated Leads
10" Stainless Steel Tight Braid Over Leads
Built In Mounting Clamp Bars
Stainless Steel Sheath
Security policy
(edit with the Customer Reassurance module)
Delivery policy
(edit with the Customer Reassurance module)
Return policy
(edit with the Customer Reassurance module)
The mineral insulated (MI) band heater from Watlow®  is a high-performance heater that incorporates Watlow's exclusive mineral insulation. This material offers much higher thermal conductivity than mica and hard ceramic insulators that are used in conventional heaters.  A thin layer of high thermal conductive MI material electrically insulates the element wire from the inside diameter of the heater sheath. A thicker, low thermal conductivity layer backs up the element wire directing the heat inward toward the part being heated. The result is efficient heat transfer, which lowers element wire temperatures and increases heater life.
The sheath is made of Stainless Steel and is folded inward of the band which resists contamination by overflow of plastic or other free flowing materials.
The built in clamp bars eliminate cumbersome clamping straps.
Watlow® is a registered trademark of Watlow Electric Manufacturing