Thermal Literature For Online Products   
Industrial & Electric Supply is an Authorized Distributor for the products on this page.  Literature for thermal system components, Brochures on Electric Products, and Fluid Power components as well as General MRO products is available on this page. User Manuals and Specification sheets including Material Safety Data Sheets (MSDS) are available from the download tab on the actual product pages.
---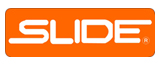 Slide® Mold Care Products
For over 30 years the Slide Products Company has been committed to providing the plastic molding industry with effective and innovative products in keeping with the ever changing requirements of the mold release industry. Slide® formulas are continuously upgraded to meet industry required changes not only in processes but environmental regulations as well. Slide mold release products from antioxidants & rust preventives, lubricants, mold cleaners, degreasers, purging compounds & mold release spray kits. Looking for Material Safety Data Sheet (MSDS) information? We provide all of Slide Mold Release literature & MSDS here.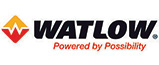 Watlow® Heating Solutions
With 78 years of experience in thermal system components Watlow's success is reflected in their design of over one million different heaters, sensors, controllers, software and thermal system packages. Watlow® products are specified in a variety of markets and their products range from electric heaters of all types and sizes, power controllers that maximize heater performance, temperature controllers for more precise heat regulation, to sensors that provide the controllers with accurate temperature signals, you can count on Watlow® to design thermal systems in which the components work together better.
Manufactured by Watlow®