Fluid Literature For Online Products   
Industrial & Electric Supply is an Authorized Distributor for the products on this page.  Literature for fluid system components, Brochures on Electric Products, and Thermal Power components as well as General MRO products is available on this page. User Manuals and Specification sheets including Material Safety Data Sheets (MSDS) are available from the download tab on the actual product pages.
---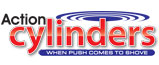 Action Cylinders, pumps, valves, cylinders, accumulators, filters, filter elements, and pressure gauges. Complete Hydraulic & Pneumatic, Power Units, Variable Speed Drives, Systems & Components.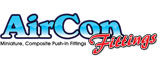 Fittings, Fittings Numbering System, Miniature Fittings, Composite Push-In Fittings, Stainless Steel Push-In Fittings, Nickel-Plated, Brass-Plated, Push-In Fittings, Flow Valves and more...


Clean Air Filters, Regulators & Lubricators and more...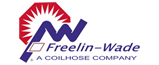 Freelin-Wade was started in 1980 behind the vision of our founder Fred Plews to, "Find a need and fill it." Fred's long career building dental equipment led him to design a special polyurethane tube for that industry. His high-performing tube became the foundation for Freelin-Wade.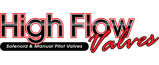 High Flow Valves, Solenoid Valve & Manifold Base, Air Pilot Valves, Integrated Aluminum Base Manifolds, 2-Way Solenoid Valves, Manual Air Valves, Manual Pilot Valves and more...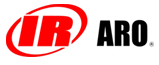 Ingersoll Rand's product lines range from Air Compressor Systems, Material Handling Systems and ARO Pumps. Energy efficient, long lasting MRO products, warranty and more...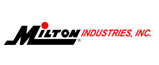 Milton manufacturers Air Line Accessories and Fittings for the Industrial, Commercial, Automotive and Farm Markets. The first two high quality items manufactured by the company were the '699 Air Chuck' and the '500 Series Inflator Gages'.