Electrical Literature For Online Products   
Industrial & Electric Supply is an Authorized Distributor for the products on this page.  Literature for electrial system components, Brochures on Thermal Products, and Fluid Power components as well as General MRO products is available on this page. User Manuals and Specification sheets including Material Safety Data Sheets (MSDS) are available from the download tab on the actual product pages.
---

Airmaster's® only focus is fans. The factory is complete with engineering staff, certified laboratory for design and development, metal fabricating machinery, Blowers, industrial fans, air circulators, coolers, exhaust fans, rooftop exhaust fans, and more...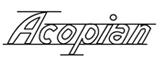 AC-DC, DC-DC, Power Supplies & Systems, Redundant Power Packages, Rack Mounting, Customized Solutions, Programmable, High Voltage, Single, Dual, Triple, Output, Wide Adjust Output, Linear Regulated, Switching Regulated, Unregulated, Wall Mounting, DIN Rail Mounting, NEMA 4X Enclosed, UL508, Every Voltage from 0 volts to 30 k.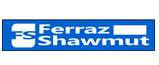 Ferraz Shawmut servers quality thermal management; power conversion, industrial controls, power production/distribution, and transportation.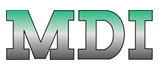 MDI (Mercury Displacement Industries) manufactures Liquid Level Controls in Wide and Narrow angle mechanical or mercury type floats. A wide variety of High Temperature floats, Vertical floats, and cord sets available.